Questions about back pain: At Back Pain Doctor we receive many questions regarding this topic. Mostly about how we can treat it properly, but also how to avoid its occurrence. Below you can get to know which are these frequently asked questions. If you have further questions, we encourage you to contact our team.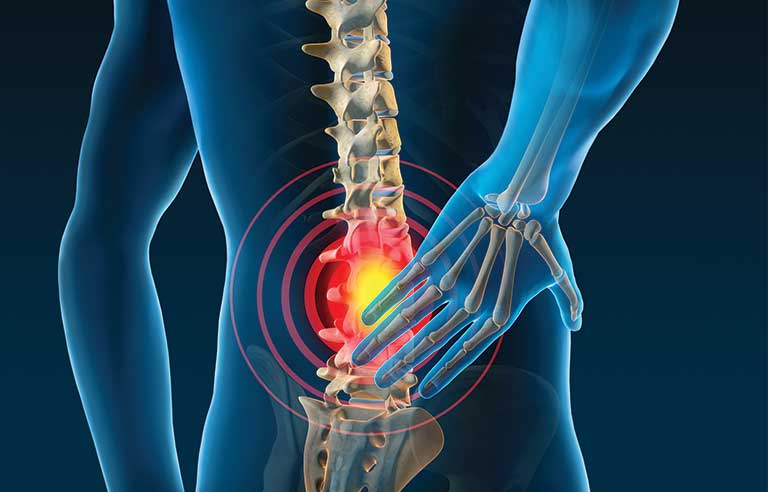 Frequently asked questions about back pain
---
Top Most Frequently Asked Questions
How common is back pain?
Back pain is a symptom, not a disease, and it has multifactorial causes. It occurs frequently throughout the population, at all ages, in all social strata, and in all occupations.
Statistics suggest that one in five people shall visit their physician for this condition at some point in their lives. And at least 80% of adults will suffer at least one episode of back pain.
It is worth mentioning that chronic back pain is less common than acute back pain, but there is an increasing number of cases every year. For instance, in England is the second most frequent cause of long- term disability (after arthritis).
After stress, it is the main cause of long-term work-related absence.
What are the most common causes?
We can affirm that the majority of cases are non-specific, that means that they are not caused by a serious disease, but by sprains, muscle strains, minor injuries or a pinched or irritated nerve. Other common causes of back pain are everyday activities at home or work, and by poor posture.
We can classify back pain as mechanical or inflammatory. Mechanical back pain is usually caused by trauma, and most cases of inflammatory back pain are due to certain autoimmune diseases.
If you want to read more about this point click here.
What are the causes of serious back pain?
Persistent lower back pain might be caused by certain rare conditions, such as:
-Congenital (inherited) spinal defects.
-Bone diseases.
–Shingles (an infection that affects the nerves).
–Fibromyalgia.
–Cancer that has spread to the spine.
How to prevent back problems?
There are certain things you can do in order to avoid back pain episodes. We can mention the following:
Exercise your back on a regular basis:  Walking, swimming (especially backstroke) and using exercise bikes are all great ways to strengthen your back muscles.
Always bend your knees and your hips, not your back.
Never twist and bend at the same time.
Lift and carry objects close to your body.
Try to carry loads in a rucksack.
Keep a good posture.
Use a chair with a backrest. Sit with your feet flat on the floor or on a footrest. Change how you sit every few minutes.
Abandon smoking habit:  The main reason is that it reduces the blood supply to the discs between the vertebrae. As a consequence, this may lead to degeneration of these discs.
Lose any excess weight (if that´s the case).
Choose a mattress suited to your height, weight, age and sleeping position.
---
-Frequently asked questions about back pain